FLASH ПРЕЗЕНТАЦИИ
ДИЗАЙН САЙТОВ
СОЗДАНИЕ САЙТОВ
ПОРТФОЛИО
КОНТАКТЫ
КЛИЕНТЫ

Development and creation of CD Flash Presentations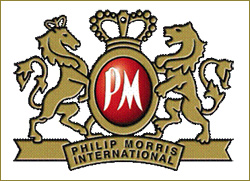 Flash-presentations: It is useful, to show your customers Flash presentation of products and services you offer.
Sometimes it is the only way to give people more additional visual offline information

A slick Flash intro can impress your clients. My Flash work varies in length and complexity from 5-second inserts to 10-minute Flash presentations. Flash presentation allows business to introduce customer to your services or products from the time they enter your site. Because its interactive and uses the highest graphical standards in the industry you will easily prove to your customers as being the leader in your industry.
Flash Presentation is a Flash introduction with additional use of materials. Usually Flash presentation is used by the medium size companies to present a proper corporate image as well as product or service presentation.
With the amount of Flash presentations already created by mr.Flasher, I are confident that you will be fully satisfied.
ПОРТФОЛИО ПРЕЗЕНТАЦИЙ
НОВАЯ РАБОТА